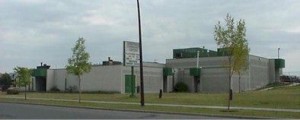 Community Association Boundaries
North:
16 Avenue
East:
East Freeway
South:
CNR mainline
West:
68 Street
City Quadrant: NE
The community of Abbeydale is located in Calgary's northeast. It is bordered on the South by the Canadian National Railway, on the West by 68th St. NE and on the North by the Trans Canada Highway. The community was under the jurisdiction of the Municipal District of Rockyview until it was annexed by the city in 1976. The community has a large child and youth population and contains both a public and separate school. The neighbourhood is primarily residential, with its principal commercial attraction being a simple strip mall. Downtown can be accessed by either Memorial Drive or 16th Avenue.
In response to the community's demographics, the programs offered by Abbeydale's community association are primarily youth oriented. The community center facilitates an out of school care program, numerous sports programs, Jelly Bean Dances and Scouts.  They also boast an adult darts league. The centre also offers plenty of events for the entire family, and the centre's pool tables, dart boards and outdoor skating rink provide an excellent opportunity for families to relax in a pleasant atmosphere. Abbeydale offers activities for adults as well, with each Friday being open pub night featuring karaoke, crib tournaments or the occasional lobster dinner. Clearly, Abbeydale seeks to provide programs that match the interests of all of the community's diverse population.
Abbeydale Elementary School – Public
Blessed Kateri Tekakwitha Elementary School – Separate
Information available online at the City of Calgary community profiles site.
| | |
| --- | --- |
| Provincial Society Registered Name: | Abbeydale Community Association |
| Provincial Society Registered Date: | March 22, 1979 |
| Federal Charity Status-Registered: | No |
| | |
| Facility Located at: | 821 Abbeydale Drive NE |
| Facility Phone Number: | (403) 248-2229 |
| Facility Fax Number: | (403) 248-2880 |
| Community Association Website: | abbeydaleca.com |
Please Call the Community Association directly to obtain information on availability, registration and costs.
| | | | | | | |
| --- | --- | --- | --- | --- | --- | --- |
| Main Hall Licensed Capacity: | | 170 | | Small Hall Licensed Capacity: | | 80 |
| Meeting Rooms: | | Yes | | Wheelchair Access: | | Yes |
| Stage: | | No | | Gym: | | No |
| Sound System: | | No | | Kitchen: | | Yes – Commercial |
| Outdoor BBQ: | | No | | Lounge: | | Yes |
| Indoor Fireplace: | | Yes | | Games Room: | | No |
Operated by the Community Association. For other recreation offered by the City of Calgary visit Calgary Parks & Recreation
| | | | | | | |
| --- | --- | --- | --- | --- | --- | --- |
| Tennis Courts: | | Yes | | Skating Rink: | | Yes – Outdoor |
| Swimming Pool: | | No | | Sports/Playfields: | | Yes |
| Hockey Rink: | | Yes | | Other: | | |
Offered by the Community  Association:
| | | | | | | |
| --- | --- | --- | --- | --- | --- | --- |
| Bingo: | | No | | Youth Justice: | | No |
| Sports: | | Yes | | Seniors Program: | | No |
| Fitness: | | No | | Child Care: | | Yes |
| Dance: | | Yes | | | | |