---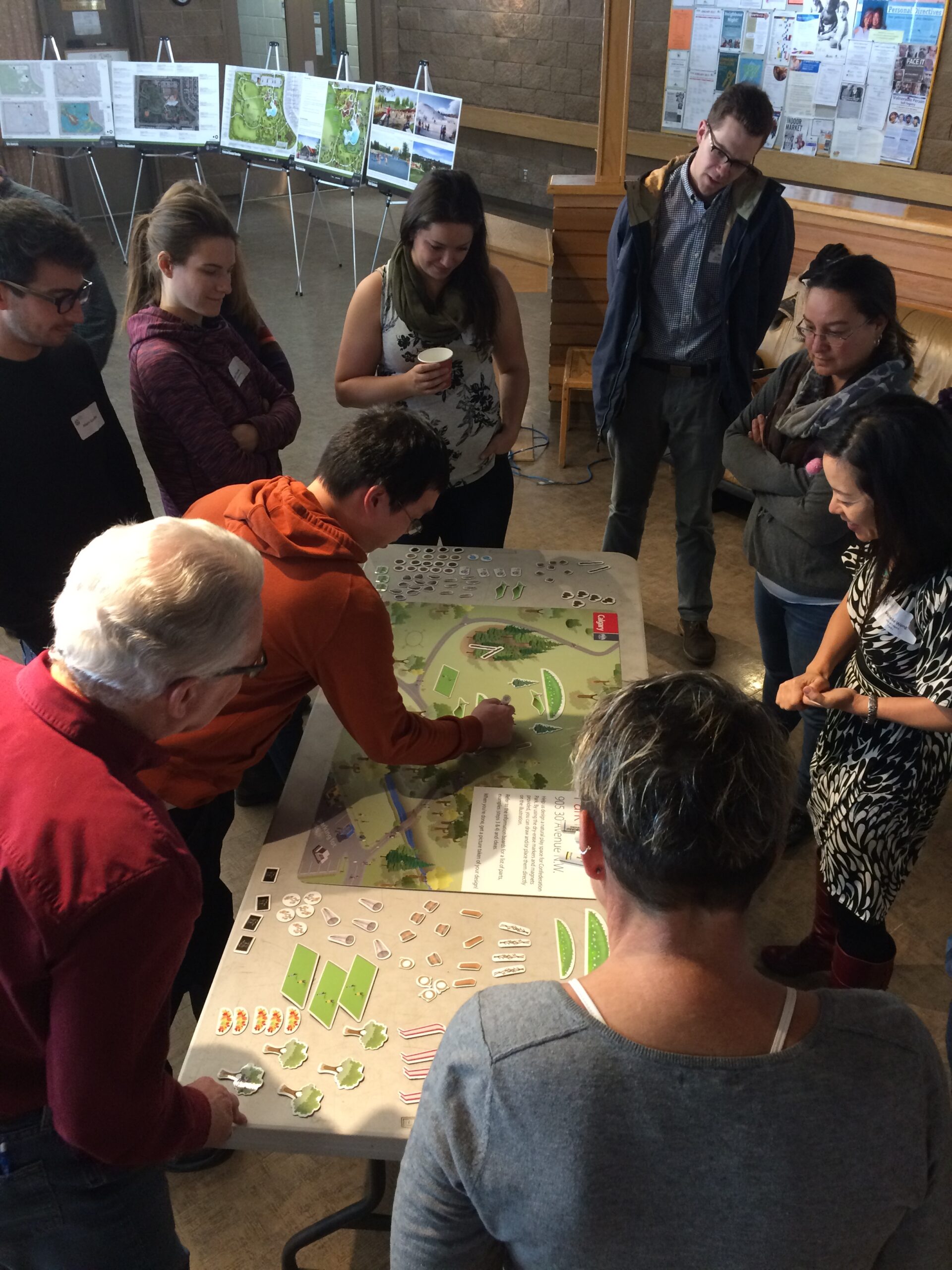 What is Urban Planning?
Have you ever wondered why Calgary is built the way it is, or how it will grow? The urban planning process has many moving parts, but you can watch this video by Planetizen to learn more.
As Calgary grows and we seek more sustainable ways of living, the voices of community associations and citizens like you help to manage community change in a way that is respectful of community character, mindful of the future, and that balances the interests of the neighbourhood with the interests of Calgary (The City) as a whole.
At The Federation, we support community association volunteers in navigating the complicated planning process. We offer workshops, resources, and 1-on-1 support to not only help you learn and understand planning in The City of Calgary, but to also help community volunteers deal with planning issues in an effective and rewarding manner.
What's Happening in the Planning World
City of Calgary Engagement Opportunities
The City of Calgary is looking for your input on various projects throughout the city! Click the button below to visit The City's ongoing engagement sessions.
Click Here!
Federation Engagement Opportunities
The Federation is not conducting any engagement sessions at the moment. Check out The City of Calgary's ongoing engagement opportunities to share your thoughts on upcoming projects.
Workshops and Learning Opportunities
Check out these upcoming Urban Planning learning opportunities
Partners in Planning
The Partners in Planning program (PIP) is a free, award-winning certificate program offered by The Federation of Calgary Communities in partnership with The City of Calgary. The program is geared towards helping community association planning volunteers and the public to develop skills for effective participation in the planning process. Participants who complete all program requirements receive a PIP completion certificate, which is signed by the mayor, the president of the Federation, and the general manager of The City of Calgary Planning & Development.
Learn More!
Register Today!
Upcoming Workshops!
In addition to Partners in Planning, we also offer a variety of urban planning workshops and lunchtime learning opportunities. Check out our workshop calendar for some upcoming sessions.
Workshop Calendar
Planning Committees
The Community Guide to the Planning Process
The Federation of Calgary Communities, in collaboration with The City of Calgary, maintains The Community Guide to the Planning Process to assist communities dealing with development and planning issues. The Community Guide to the Planning Process is available free as an online PDF, and printed copies can also be purchased for $25 + GST. In addition, the Federation offers workshops on the Guide (Orientation to Planning Process and Issues).
Looking for educational resources? Check out our For Members Resource Library!