March
Community Association
Awareness Month
Build a Sense of Belonging
Every Year the Calgary Mayor proclaims the entire month of
March as Community Association Awareness Month!
What is
a Community Association?
Community associations have the unique ability to mobilize, support, and interact with their residents to improve neighbourhood life in Calgary. 
Everyday, they make significant contributions to the health and well-being of your community. Community associations exist in every neighbourhood in Calgary – they are non-profit organizations run by your neighbours and other volunteers that connect you, act as a voice for your area, and offer you endless opportunities close to home.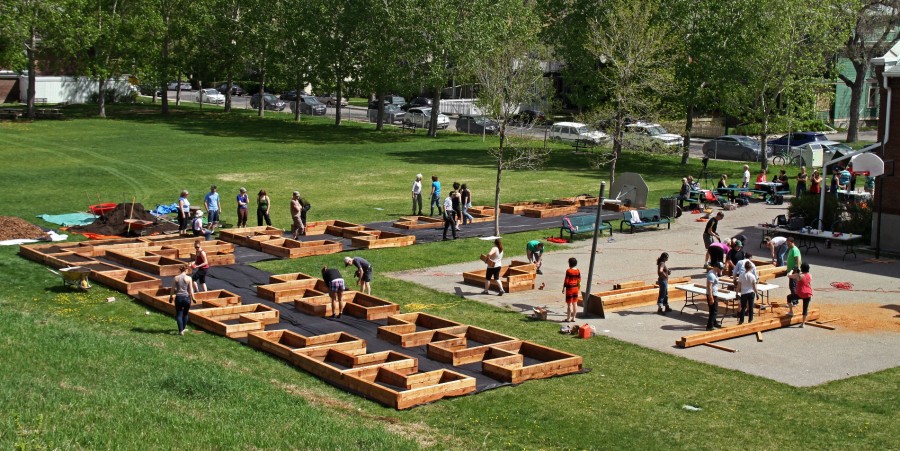 #Ilovecalgary social media contest
The Federation of Calgary Communities is excited to announce a social media contest for March Community Association Awareness Month! Share your appreciation for your community association by showing off your favourite things about your community!
The contest is open from March 1 – March 31, 2023. 
Winners will be announced on April 3.
Follow our Instagram account (@FedYYC).
Post a photo or video with the hashtag #ilove[Your Community] and a caption that explains what you love about your community. It could be a landmark, a local business, a community event, or anything that makes your community special to you.
Tag 3 friends in your post and invite them to join the contest.
Don't forget to tag your community association (if applicable) and The Federation!
The contest is open to everyone who follows our Instagram account (@FedYYC).
Only one entry per person will be considered for the prize.
Entries must be posted during the contest period.
The community association with the most entries will win FREE membership with the Federation of Calgary Communities next year!
Two randomly selected participants will each win a $10 Tim Hortons gift card!
For the latest
update.
interesting contest!
free giveaway!!!