Community Association Boundaries
North:
162 Avenue
East:
Macleod Trail
South:
Marquis of Lorne Trail
West:
Sacree (Stoney) Trail Extension
City Quadrant: SW
Bridlewood – 1998
Somerset – 1995
The communities of Somerset and Bridlewood are located in the southwest corner of Calgary. Development in the area commenced in the 1990s. These communities were designed to have plenty of open space for use as school sites, community recreation areas and linear parks. A number of pathways also weave through the area. The east side of the community of Bridlewood is a natural wetland, the Bridlewood Creek Wetland, which features almost two dozen types of birds and an abundance of flora and fauna. Nearby Shawnessey center provides shopping opportunities for residents. Transportation routes include Marquis of Lorne Trail and Macleod Trail. An LRT extension is also planned for the area. There are currently no schools in the community.
The Somerset and Bridlewood community association currently lacks a community center but remains active in programming. The grand historic Shawnessey Barn is used for community dances. The community also enjoys an excellent relationship with nearby Spruce Meadows and often makes use of their facilities for special events such as Canada Day celebrations. The community is also closely tiers with neighboring Midnapore, where children can register for sports. Also in Midnapore is the new South Fish Creek recreation center, which offers a variety of recreational opportunities. Baseball diamonds and a waterpark can also be found in Somerset. The community association also works to address issues such as traffic concerns and is a member of the South Fish Creek Transportation Action Committee.
Somerset School – Grades K – 4
Glenmore Christian Academy – Private
Information available online at the City of Calgary community profiles site.
| | |
| --- | --- |
| Provincial Society Registered Name: | Somerset Bridlewood Community Association |
| Provincial Society Registered Date: | unknown |
| Federal Charity Status-Registered: | No |
| | |
| Facility Located at: | Do not have a facility |
| Facility Phone Number: | Call us at (403) 244-4111 for contact info |
| Facility Fax Number: | None |
| Community Association Website: | mysbca.ca |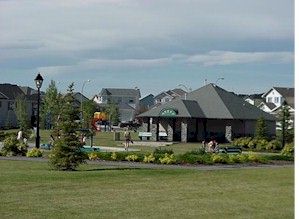 Somerset Water Park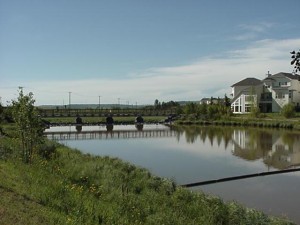 The Wetlands in Bridlewood
Please Call the Community Association directly to obtain information on availability, registration and costs.
| | | | | | | |
| --- | --- | --- | --- | --- | --- | --- |
| Main Hall Licensed Capacity: | | | | Meeting Rooms: | | No |
| Wheelchair Access: | | No | | Stage: | | No |
| Gym: | | No | | Sound System: | | No |
| Kitchen: | | No | | Outdoor BBQ: | | No |
| Lounge: | | No | | Indoor Fireplace: | | No |
| Games Room: | | No | | | | |
Operated by the Community Association. For other recreation offered by the City of Calgary visit Calgary Parks & Recreation
| | | | | | | |
| --- | --- | --- | --- | --- | --- | --- |
| Tennis Courts: | | No | | Skating Rink: | | No |
| Swimming Pool: | | No | | Sports/Playfields: | | No |
| Hockey Rink: | | No | | Other: | | Water Park, Volleyball, Tennis – are operated by the Resident's Association |
Offered by the Community Association:
| | | | | | | |
| --- | --- | --- | --- | --- | --- | --- |
| Bingo: | | No | | Youth Justice: | | No |
| Sports: | | No | | Seniors Program: | | No |
| Fitness: | | No | | Child Care: | | No |
| Dance: | | No | | | | |