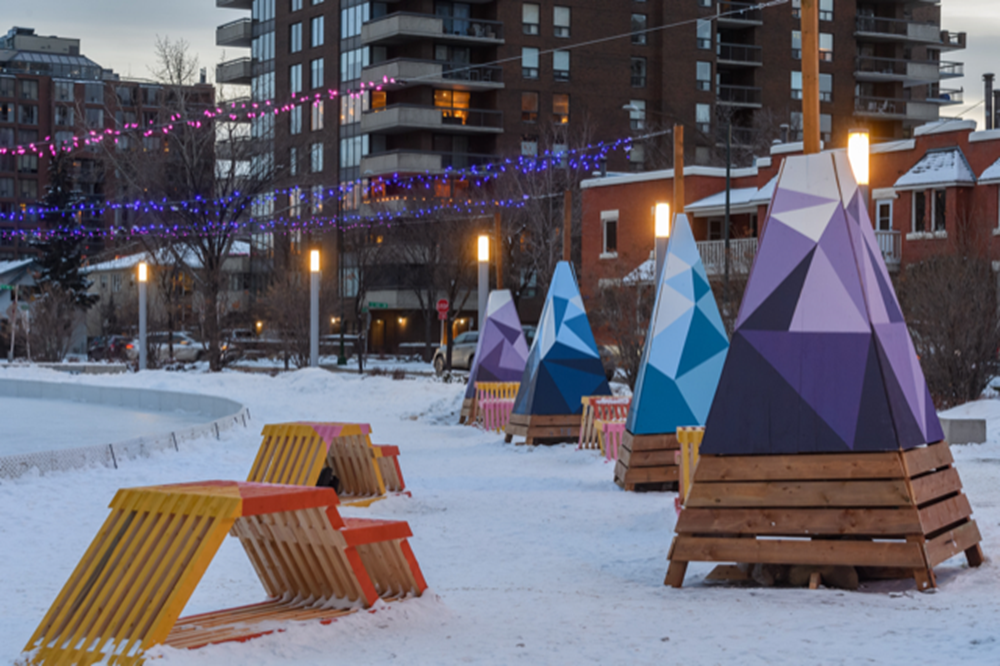 Installation #1:
Modular wood structure mimicking the mountains and foothills inspired by our Western Canadian landscape. Mountains can become unassembled to become 4 flat panels. Requires sand bags to anchor: sand bags not included.
Details:
          3 mountains
          2 foothills (benches)
          3 cable set (only 1 set with both attachment links)
          7 blue lights, 4 purple lights, and 8 pink lights
Installation #2:
Installation that invites everyone to interact by playing games, writing simple messages, or re-imagining their perspective. The blocks turn and are different colours on each side. Simple shapes like hearts or letters can be made. Old messages written in sharpie currently exist on blocks. Community associations can paint over the blocks with a different colour on each side and invite messages from the community to be added. Installation requires location with concrete in which the panels can be anchored into. Designer is available for anchoring.
Details:
3 panels with turning wood pieces and LED lighting